Doowebs was founded in 2010, where a group of web programmers and designers agreed to collaborate on different projects to develop websites and web applications in Valencia. During the last years we have demonstrated our professionalism and vocation towards the clients, being both key aspects in order that nowadays this company has such a large national portfolio of satisfied clients by the results obtained in their web development.
We like to break the barriers between the client and the developers, creating a product fruit of the mutual collaboration. We believe in specialization, and therefore we also have agreements with studios such as El Meu Nebot, which provides us with innovative solutions in any aspect related to design, we also share an office together in Valencia.
Doowebs has a great team of web professionals specialized in design, programming, WordPress web design, WooCommerce web design, Landing Page web design, web positioning, and digital marketing. Every day we accept the challenge of projecting the corporate image of each client, playing with aspects such as creativity, functionality, aesthetics and professionalism.
In Doowebs we are in constant training to offer customers the latest trends in design, programming and web development in Valencia and around the world.
We want to enjoy working, protecting the human side and creating solutions tailored to the specific needs of the client, through specialized web development.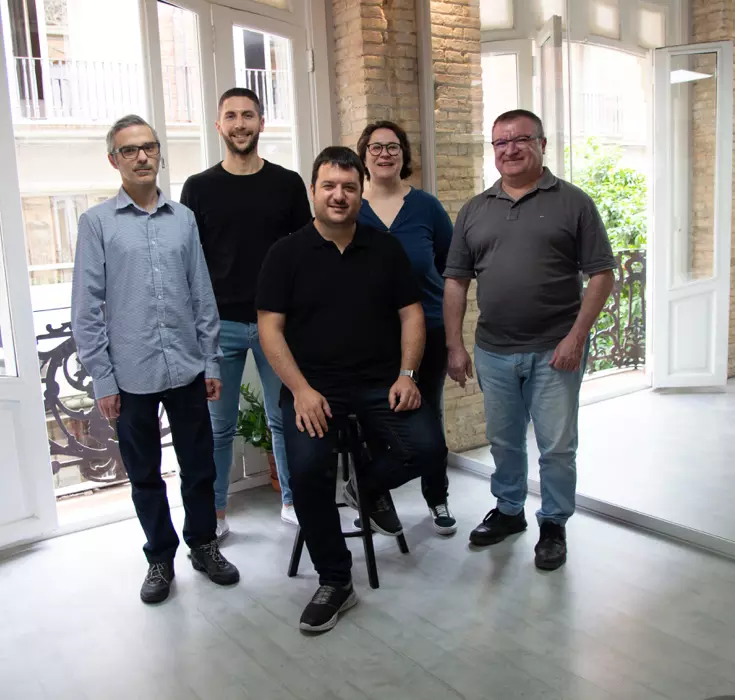 Equipo Doowebs
Teo Garcia
Fullstack Developer
Manu Osca
WordPress Developer
Andrea Hernán
UX/UI Designer
Mapi Pamplona
Copywriter / Community Manager