Your web designer company in Valencia
We help you with the creation of your corporate website, online store,digital journals, personal and professionals blogs… and much more!
Tell us about your project
Web Design Services
This is what our website design company in Valencia can do for you and your business
Web Development
Specialist in web development with WordPress, PrestaShop and providing tailor-made integral solutions with PHP, HTML, JS y CSS
Web Design
Prior analysis of each project's information, UI graphic design, design with the expertise of an UX user. Matching the web's design to the needs of each project
Online Marketing
Implementation of text and code SEO strategies to improve the website's placement, advisory and consulting service, network management, digital content creation and distribution
How much will my project cost?
Ask for your projects's budget and we will answer within 2 business days
Ask for a budget
Some of our web page design projects
We have more than 15 years of experience as a web designer in Valencia in digital products and web development. Check out some of our work:
More of our Projects
Functionality, Usability, Creativity and Team Work
These are the cornerstones that sustain our philosophy as a web designer company.
To help you with the development of your digital product, we integrate specialized processes to achieve a product that is homogenous and integrated to your corporate identity, without overlooking the technical, creative, esthetic and professional components.
This is undoubtedly our great contribution of value for the design of really effective websites, where we prioritize your commercial objectives in line with the user experience.
If what you need is not only a professional website, but also one that attracts, sells and accompanies you during your online growth process, we are happy to listen to your needs.
Idea
We help you to define your digital product and advice you to achieve the success of your project.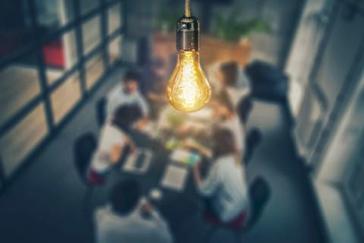 UX Prototype
Once the idea is clear, we begin with the creation of prototypes. In this step, we implement all your instructions and requirements por the projects's prototype.
UI Design
In this phase, the graphic design that is applied to the prototype approved in the previous phase is carried out. Sample screens are shown to approve the graphic line and proceed to propagate to the rest of the screens. At any moment of the process you can review and indicate changes in the design.
Programming
Once all the designs have been approved, we proceed to program them. In the web development process we apply the design and functionalities to the new website with code programming using the latest techniques and trends in web development.
Maintenance
We analyze user behavior to improve the browsing experience. We keep your CMS up to date with the latest stable versions. We offer quality web hosting updated to the latest software versions.