Professional web design for ecommerce with WooCommerce
WooCommerce is the WordPress plugin for online stores, developed by Automattic (company of the founder of WordPress), this gives us a security of compatibility and proper functioning of this plugin.
We create custom developments for online stores with WooCommerce, improving the purchase process and the user experience to improve conversion.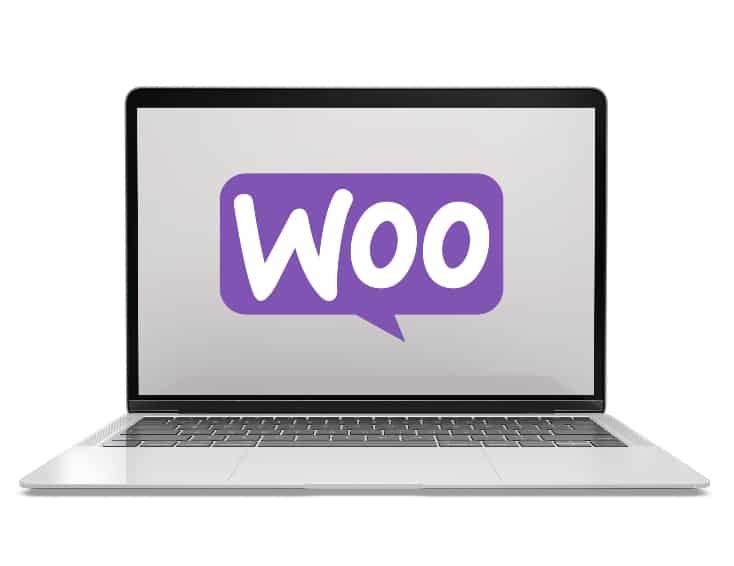 Types of websites with WooCommerce
Sale of physical products
Online stores with a wide catalog of products configured for postal shipments of physical products.
Sale of digital products or services
Contracting of services or sale of digital products with the possibility of downloading and personalizing.
Marketplace
Through the use of third-party plugins or custom programming, we can prepare a marketplace with different sellers.
Why choose a web design with WooCommerce?
Catalog and stock management
From the backend, you can easily manage your product catalog, adding or modifying products.
Different payment methods
It has different payment methods to configure: PayPal, Stripe, RedSys (System for making credit card payments used by most banks), Bizum…
Checkout
Fast and configurable purchase process for different types of stores.
Why choose our WooCommerce web design service
Custom development
We implement solutions adapted to the type of online commerce of each website.
Training
In all our projects, we carry out a training session so that you can add or modify the contents of your web page.
Maintenance
With our maintenance service, we review your website periodically and so you don't have to worry about updates and technical maintenance.
Proyectos WooCommerce realizados por Doowebs
Frequently asked questions about web design on WordPress with WooCommerce
What are WordPress and WooCommerce?
WordPress is the most used CMS for content management on the internet and WooCommerce is the plugin for it, developed for the online sale of products or services.
How to work with WooCommerce on WordPress?
The WooCommerce control panel is easy to manage for any user, from where you can manage your product catalog and online store settings.
What advantages can it offer compared to Magento, PrestaShop and others?
The installation, configuration and maintenance of WooCommerce is much simpler and therefore less expensive than Magento and PrestaShop, although it depends on each project we can use one or another system, we advise you according to your needs.
How much does a WooCommerce web design cost?
It depends on each project, since WooCommerce allows us many store options, from the sale of a single product to the development of complex marketplaces. Contact us, and we will prepare a proposal for your ecommerce without obligation.
Is WooCommerce a good web design for SEO?
WooCommerce is SEO ready, but if we accompany it with the installation and configuration of an SEO plugin like Rank Math or Yoast, we can increase the possibilities to improve On-Page SEO.
What is WooCommerce, and what is it for?
It is a WordPress plugin that gives us all the features we need for online sales through the web.
How much does WooCommerce cost on WordPress?
The WooCommerce plugin is completely free, although to have it work properly it is recommended that the configuration and adaptation be reviewed by a professional.
Do you want to start your project with WooCommerce?
If you want to publish your website in WooCommerce, we are your WooCommerce design and development agency in Valencia. Contact us and we will start developing your site!