If you need the design of a landing page in Valencia, with Doowebs you can do everything you need.
If you still do not know what a landing page is, we will tell you quickly: it is a web page that will help you generate conversions in an optimal way. And be it purchases, subscriptions or any other option, it is important to have an attractive design and valuable content to maximize the return.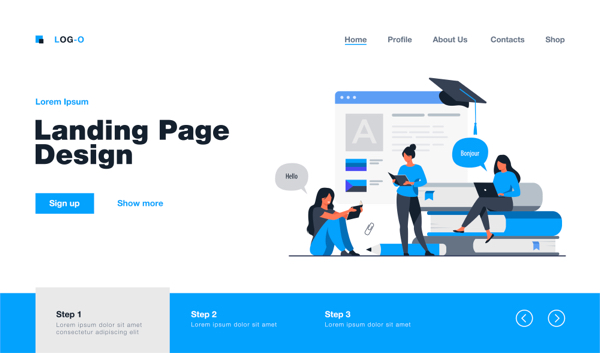 What steps are followed to design a landing page for a client?
At Doowebs, we follow this work system to reach the proposed objectives:
Initial meeting with the client
The first thing we do at Doowebs is meet with you so you can tell us about your project, find out what you need and what the main objectives of the page are. Here we will begin to define the design of the landing page and its price, in addition to beginning to establish some essential points to make it functional and attractive.
Writing texts and content
If you already know what a landing page is and what it is for, surely you know how important text is on a website. Not only to position yourself in the search engines, but also to attract the customer and make more conversions. At Doowebs you can hire our writing service if you don't have your own.
UX design of the landing page or basic mockup
Once we know everything that we are going to include in your web page, we make a first design of the user experience and how that will be reflected in the final landing. Right now, usability and accessibility are the most important aspects, creating an intuitive website.
Validation of the design by the client
Now it's your turn to take a look and tell us what you think. We will tell you the reason for what we have prepared and how it will improve interaction with users, and we will write down your feedback to take it into account in future versions of the landing page design.
Landing page UI design
Depending on the project we work with and the services you have contracted, we will also take care of the interface design with the corresponding graphic elements. Through a balanced combination of texts, audiovisual formats, buttons and other elements, you will have before you an idea of ​​the final result and why a landing page is worth.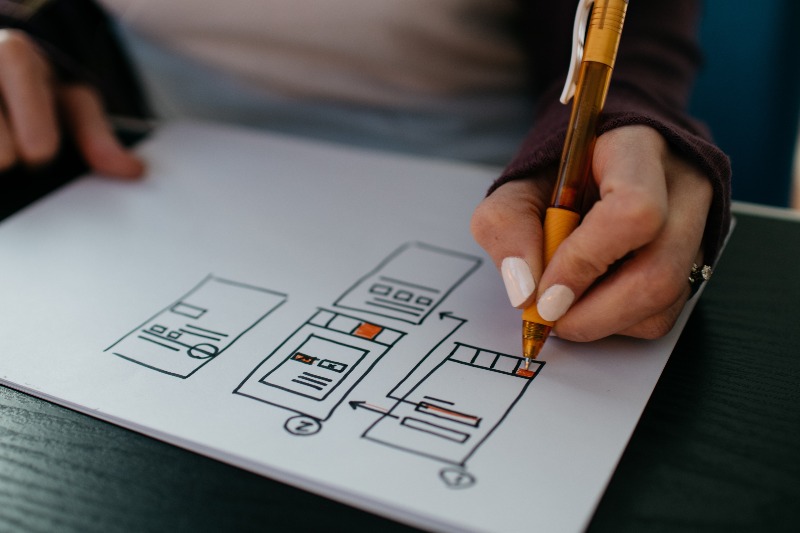 Validation of the design and structure of the landing page by the client
Again, our team will show you what tasks have been done and how we have visually captured your ideas. You will help us understand your audience, to achieve a final product with a look and feel similar to your brand and with which you can identify.
Web development based on the approved design
Now we have the perhaps least known part of the development of a landing page, the moment in which we dedicate ourselves to transferring all the ideas that we have been commenting on into a usable website. We will adapt the corporate identity of your brand to the entire process, and to the budget and project that you have accepted.
We upload the landing page to a test server
One of the last steps before the final publication is to upload the landing page to a test server to verify that everything works as it should. This will be the last validation on your part, and you will have enough time to test everything you want and see how a user moves around the web.
Advanced SEO improvements
If within the project you have hired our advanced SEO service, we will work at this time together with our organic positioning technicians so that the performance of the web is optimal. All indications will be taken into consideration to implement them and improve the place where your website appears in search engines.
Publishing and basic SEO optimization
The moment of truth arrives, when we upload the web publicly and prepare an SEO optimization so that it has good results. This includes friendly URLs, WPO, linking Google Analytics and Search Console accounts, uploading your website's sitemap…
Customer training
Now that everything is up and running, we will sit down with you to give you the necessary training to upload and modify content on the web. In this way, you can easily change what you need without having to count on us. Of course, we will always be there for what you need.
Now that you know how we work at Doowebs, you can count on us if you need a landing page design in Valencia. Contact us to see how we can help you and make the website you want.
Latest Landing pages made by Doowebs
Do you want to start your landing page?
If you want to publish your landing page, we are your WordPress design and development agency in Valencia. Get in touch with us and we will start developing your site!